Drinkinggg →
Check out an article I wrote about student drinking :)
Free entry to loads of London clubs and... →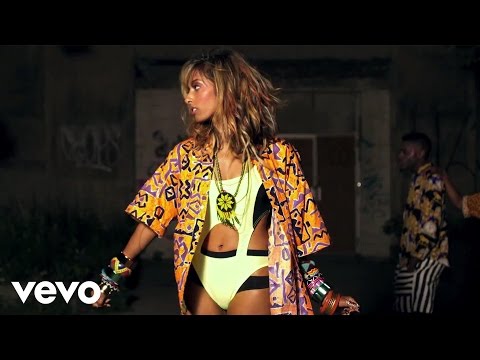 Fuck racism, make mixed babies.
Ma bloggg...check it out u mite learn something →
"Writing is a form of therapy; sometimes I wonder how all those, who do not..."
– Graham Greene (via understandingear)
"I write entirely to find out what I'm thinking, what I'm looking at, what I see..."
– Joan Didion (via understandingear)
Its you-JTJ Productions. Nice bit of bass rite...
REBLOG
1) Put your iTunes on shuffle. Give me the first 6 songs that pop up.
-Boom Boom Bass by Nicki Minaj, London Bridge by Fergie, In a de ghetto by Ghetts, Ouch by N-Dubz, I'll never drop my sword by The Drums, Lights On by Katy B
2) If you could meet anyone on this earth, who would it be?
-Probably Billy Corgan
3) Grab the book nearest to you, turn to page 23, give me line 17.
-elusive, and instructing the female body in a pedagogy of
4) What do you think about most?
-The future
5) What does your latest text message from someone else say?
-Its a belated Birthday text
6) Do you sleep with or without clothes on?
-With!
7) What's your strangest talent?
-With mixed race people, I can tell which parent is black and which parent is white
8) Girls.... (finish the sentence); Boys.... (finish the sentence)
-Girls need to realize they're all beautiful in their own way and stop obsessing over looking fake...guys need to learn to listen, slow down and follow their instincts...
9) Ever had a poem or song written about you?
-Yeah
10) When is the last time you played the air guitar?
-Like, never!
11) Do you have any strange phobias?
-Wasps. But that's normal.
12) Ever stuck a foreign object up your nose?
-Nope
13) What's your religion?
-Dudeism/Christianty
14) If you are outside, what are you most likely doing?
-Thinking.
15) Do you perfer to be behind the camera or in front of it?
-I'm not a big 'photo' person
16) Simple but extremely complex. Favorite band?
-The Smashing Pumpkins
17) What was the last lie you told?
-Probs a little white one
18) Do you believe in karma?
-Yesss
19) What does your URL mean?
-One of my nicknames
20) What is your greatest weakness; your greatest strength?
-My need for privacy; my writing ability
21) Who is your celebrity crush?
-Gerard Way
22) Have you ever gone skinny dipping?
-Nah
23) How do you vent your anger?
-I often don't
24) Do you have a collection of anything?
-Books
25) Do you perfer talking on the phone or video chatting online?
-Bad, but I prefer Video chat
26) Are you happy with the person you've become?
-Yeah : )
27) What's a sound you hate; sound you love?
-I hate the sound of ignorance, prejudice and 'maybe'. I like the sound of ska and big dogs barking
28) What's your biggest "what if"?
-Oh couldn't possibly say, but I think about it every day
29) Do you believe in ghosts? How about aliens?
-No
30) Stick your right arm out; what do you touch first? Do the same with your left arm.
-A make-up brush, a glass
31) Smell the air. What do you smell?
-Pasta sauce, perfume, rum
32) What's the worst place you have ever been to?
-Hammersmith Odeon...nah im kiddin
33) Choose: East Coast or West Coast?
-Um...
34) Most attractive singer of your opposite gender?
-Dunno
35) To you, what is the meaning of life?
To realize who we really are and then fufill our ultimate goals to help make the world a better place in some small way...or maybe just to make babies.
36) Define: Art.
-Life, but better.
37) Do you believe in luck?
-Yeah!
38) What's the weather like right now?
-Cold.
39) What time is it?
-Late. Always late.
40) Do you drive? If so, have you ever crashed?
-No and I don't think I ever will...
41) What was the last book you read?
-I'm constantly reading many things at once
42) Do you like the smell of gasoline?
-No but paint smells amazing
43) Do you have any nicknames?
-Candyfloss, nay, naynayjayjay, wizard, leon, pfc chicken, narnia, naonao, NJ
44) What was the last movie you saw?
-Ecstasy
45) What's the worst injury you've ever had?
-Glass cut my arm open to the bone
46) Have you ever caught a butterfly?
-I've tried.
47) Do you have any obsessions right now?
-Nutella, Drum & Bass
48) What's your sexual orientation?
-98%
49) Ever had a rumor spread about you?
Yeah but it was believable so i wasn't hurt
50) Do you believe in magic?
-I guess
51) Do you tend to hold grudges against people who have done you wrong?
-I can't help it.
52) What is your astrological sign?
-Scorpio. People can always tell, apparently.
53) Do you save money or spend it?
-I'm a saver
54) What's the last thing you purchased?
-A ladybird costume
55) Love or lust?
-Lust is more realistic.
56) In a relationship?
-Yes
57) How many relationships have you had?
-Define 'relationship'
58) Can you touch your nose with your tongue?
-I have a very small tongue, so nooo
59) Where were you yesterday?
-at uni
60) Is there anything pink within 10 feet of you?
-I'm sitting on a pink blanket
61) Are you wearing socks right now?
-Nope. Tights.
62) What's your favorite animal?
-Little old dogs
63) What is your secret weapon to get someone to like you?
-My eyes.
64) Where is your best friend?
-In surrey!
65) Spit or swallow?(;
-That's a terrible question
66) What is your heritage?
-Jamaican and English
67) What were you doing last night at 12 AM?
-Laughing my head off at a group water fight
68) What do you think is Satan's last name?
-?
69) Be honest. Ever gotten yourself off?
-That's a dumb question
70) Are you the kind of friend you would want to have as a friend?
-No I need people who are opposite to me!
71) You are walking down the street on your way to work. There is a dog drowning in the canal on the side of the street. Your boss has told you if you are late one more time you get fired. What do you do?
-I'd only save the dog if I didn't really like my job or it was cute...tbh i find most dogs cute anyway
72) You are at the doctor's office and she has just informed you that you have approximately one month to live. a) Do you tell anyone/everyone you are going to die? b) What do you do with your remaining days? c) Would you be afraid?
-I would tell my closest mates and family. I would spend the next few days doing whatever I wanted, whenever, wherever, with whoever...think shotgun weddings, travelling, fights, dares, one night stands, binge fests, running naked in woods, dancing...I wouldn't be afraid as long as I'd achieved my goal of becoming an author
73) You can only have one of these things: trust or love.
-Surely one needs the other?
74) What's a song that always makes you happy when you hear it?
-Fly by Nicki Minaj + Rihanna. Or I Caught Fire by The used
75) What are the last four digits in your cell phone number?
-0821
76) In your opinion, what makes a great relationship?
-I have NO idea
77) How can I win your heart?
-Be thoughtful, spontaneous and not at all one-dimensional
78) Can insanity bring on more creativity?
-Oh yeah
79) What is the single best decision you have made in your life so far?
-To go to university
80) What size shoes do you where?
-4.5
81) What would you want to be written on your tombstone?
-Not a clue
82) What is your favorite word?
-Azerbaijan…or slore…or fucktard
83) Give me the first thing that comes to mind when you hear the word: heart.
-Cheesy
84) What is a saying you say a lot?
-None
85) What's the last song you listened to?
-Ribbon In The Sky by Stevie Wonder
86) Basic question: what's your favorite color/colors?
-Purple
87) What is your current desktop picture?
-Me holding my baby sister up
88) If you could press a button and make anyone in the world instantaneously explode, who would it be?
-Dunno
89) What would be a question you'd be afraid to tell the truth on?
-Loads!!
90) One night you wake up because you heard a noise. You turn on the light to find that you are surrounded by MUMMIES. The mummies aren't really doing anything, they're just standing around your bed. What do you do?
-Shoot them all. Or high five them all
91) You accidentally eat some radioactive vegetables. They were good, and what's even cooler is that they endow you with the super-power of your choice! What is that power?
-To instantly know for sure if people fancy me cause I'm shit at telling!
92) You can re-live any point of time in your life. The time-span can only be a half-hour, though. What half-hour of your past would you like to experience again?
-Not sure
93) You can erase any horrible experience from your past. What will it be?
-Nothing. Everything happens for a reason
94) You have the opportunity to sleep with the music-celebrity of your choice. Who would it be?
-Anthony Kiedis 15 years ago, Gerard Way 5 Years ago
95) You just got a free plane ticket to anywhere. You have to depart right now. Where are you gonna go?
-The place where 'The Beach' was filmed
96) Do you have any relatives in jail?
-No
97) Have you ever thrown up in the car?
-Yeah
98) Ever been on a plane?
-Once, this summer just gone : )
99) If the whole world were listening to you right now, what would you say?
-Chill the fuck out
It's inevitable: Higher intelligence associated... →
iamseandre3000: Higher intelligence is associated with liberal political ideology, atheism, and men's (but not women's) preference for sexual exclusivity More intelligent people are significantly more likely to exhibit social values and religious and political preferences that are…
1 tag
3 tags
Just say 'F I' and relax
Life: It's a four-letter word. Instant 'fi' therapy. 'F*** it' says John Parkin, waving his arms around. 'F*** it, f*** it, f*** it.' It's quite an outburst, one normally associated with a stubbed toe or a parking ticket. He is, however, just showing me how he deals with modern life and all that goes with it: our obsession with how we look, the...
1 tag
3 tags
Tumblr isn't about notes or popularity. It's about...
JUST MADE AN ACCOUNT CREATED FIRST POST YOU FOLLOWED SOMEBODY SOMEBODY FOLLOWED YOU YOU READ A VERY FUNNY POST YOU READ A VERY CORNY POST FIRST ANONYMOUS HATER 2ND, 3RD, 4TH, 5TH, NEVER ENDING HATERS YOU LOST A FOLLOWER TUMBLR MAINTENANCE WHEN IT'S TIME TO GO TO SCHOOL WHEN SOMEBODY POSTED FOOD WHEN SOMEBODY SHOWS-OFF WHEN YOU SAW A NUDE PHOTO WHEN...
1 tag
Lady Gaga wanted to JUST DANCE, but the PAPARAZZI showed up, so she put on her POKER FACE, and picked up the TELEPHONE to call ALEJANDRO, she told him about living THE FAME, and he was SPEECHLESS. She said they arent playing my LOVE GAME and hung up, someone yelled MONSTER at their boyfriend and she said now thats some BAD ROMANCE then shrugged it off saying EH EH (NOTHING ELSE I CAN SAY) BOYS...
1 tag
1 tag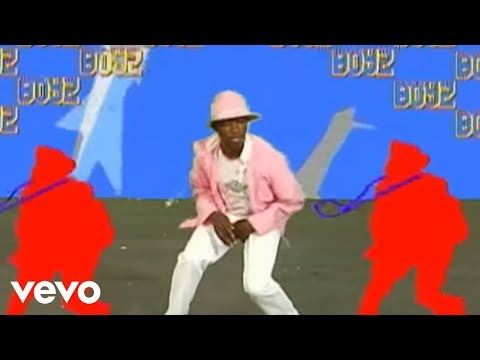 2 tags
1 tag
1 tag
1 tag
Created by Oatmeal
2 tags
1 tag
"Meaningful relationships are never smooth… ("love isn't love..."
"its motherfuckin hardware time" →
1 tag
Click this, grunge is beautiful :) →
3 tags
1 tag
DIS BOYY IS BEAUTIFUL!!! →
1 tag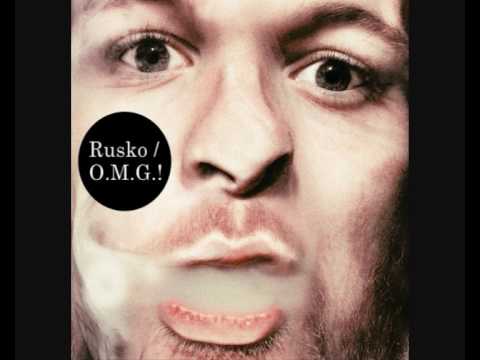 2 tags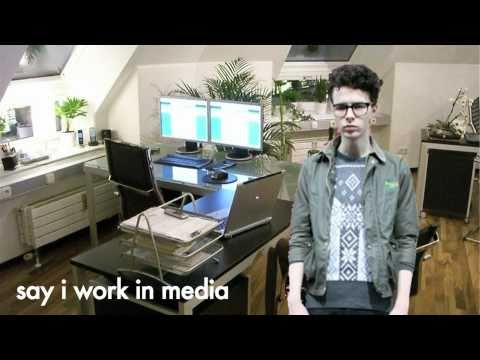 2 tags
Dreams From My Father, Barack Obama- On being...
They know too much, we have all seen too much, to take my parents' brief union—a black man and white woman, an African and anAmerican—at face value. As a result, some people have a hard timetaking me at face value. When people who don't know me well, black or white, discover my background (and it is usually a discovery, for I ceased to advertise my mother's race at the age of twelve or...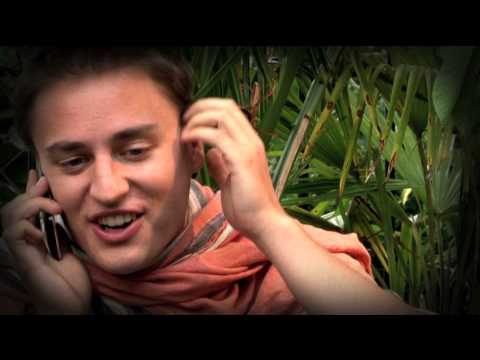 Minds are like parachutes-they only work when they're open.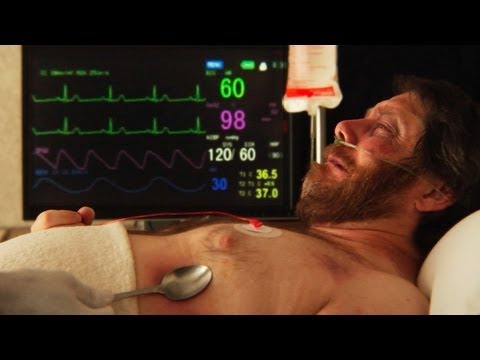 "City life I luv u, even tho the skies r grey I'll neva place no place..."
– SWAY